Bio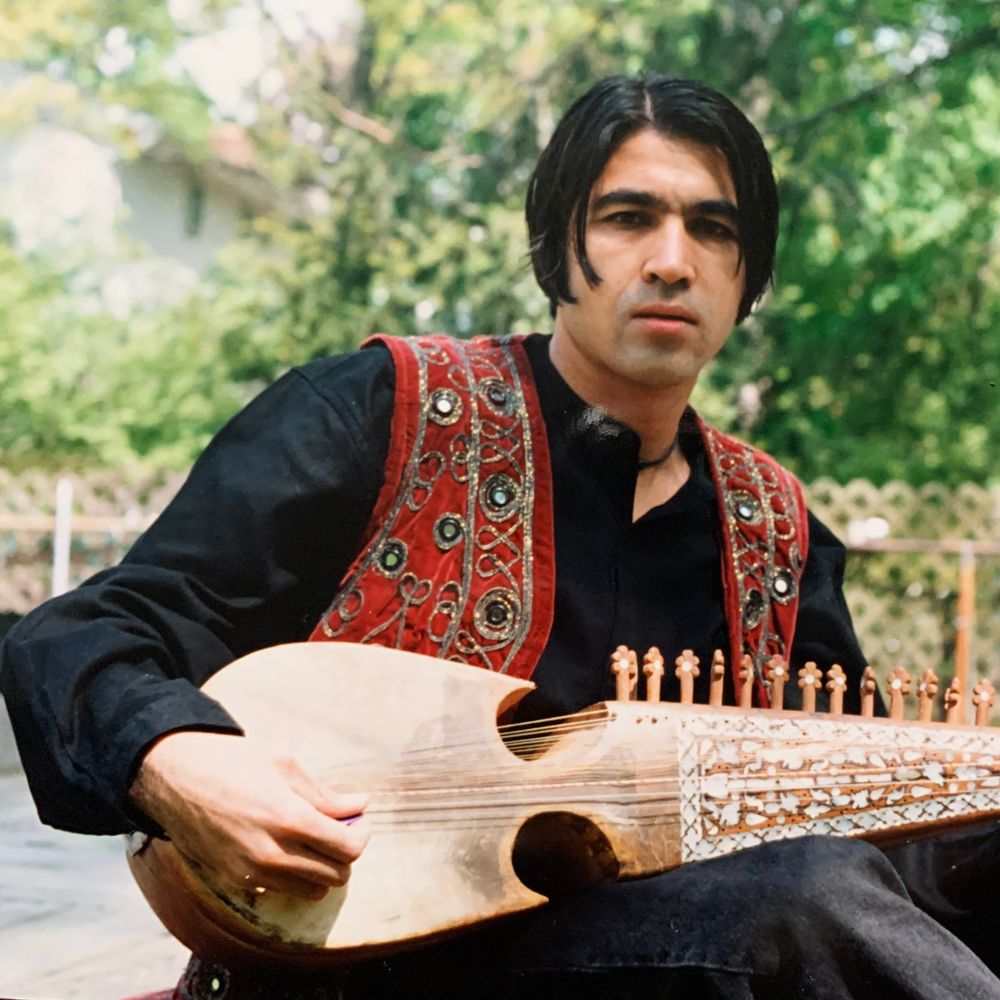 Quraishi
Master of the Afghan rubab
A native of Kabul, Quraishi has dedicated his life to preserving and reinterpreting Afghan music in American culture through the Afghan rubab. 
The rubab is a short-necked lute that has been traced back to at least the eighth century BC. Quraishi's mastery of this ancient  instrument has become known both here and in Afghanistan.
Like many before him, Quraishi came to the instrument as a child. Observing his father playing the rubab every day, he was captivated by its beauty and power and was inspired by the spirit of his father's musical devotion. Determined to feel what he saw his father experiencing. Quraishi set out to teach himself and carry forward the tradition of his heritage. He deepened his understanding of traditional Afghan music by listening to villagers from various parts of Afghanistan, many of whom stayed in his home as guests every winter.
After years of study, he became fascinated with Western traditions, and planned to broaden his musical understanding to include the study of guitar in America. 
Following his arrival in New York in 1983, he made a decision to add something more unique to music scene. Instead of becoming a guitarist, Quraishi set out to take his rubab playing to a new, higher level. He began creating music that took into account and responded to the new world he was immersed in.
Qureshi's performances today are a reflection of this journey. Witnessing him perform is akin to embarking on an adventure through time and across oceans – like being taken to a place where Afghan tradition meets modern New York. In a decisive instant his hands can transform from flying spiders to fluidly creeping cats. 
Since his arrival in the U.S., he has been invited to present his music around the world. Quraishi has performed at numerous music events throughout Europe, North Africa, Japan, the U.S. and Canada. He was recently chosen to compose music for live theater and film: in "Beyond the Mirror," he joined the first Afghan-American theatrical collaboration which expressed Afghan history and culture through music, dance and film. He also composed the musical score for "The Kite Runner" as well as other documentary films. 
Through performance and transcription of traditional and classical Afghan pieces, as well as the composition of new pieces in a variety of styles ranging from microtonal to pop, Quraishi has established a global reputation as the living embodiment of both contemporary and traditional rubab, creating a bridge between peoples from the most disparate of cultures. 
In addition to public performance, Quraishi is available for performances and workshops at college campuses and other cultural and academic institutions.